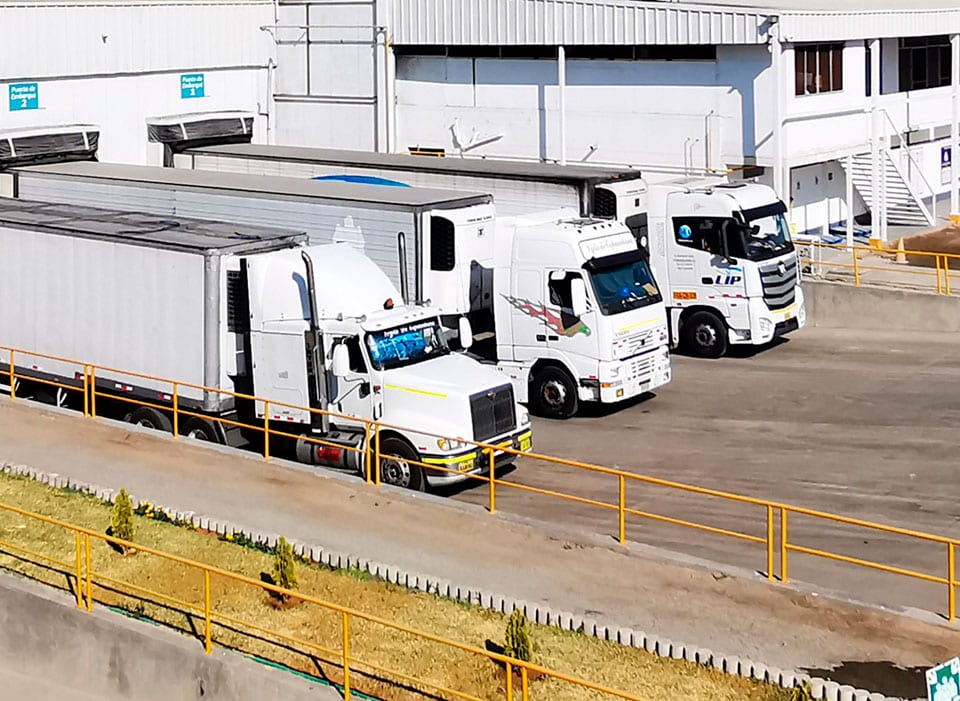 Our plant
Our corporate culture is shared by people that is committed and encouraged to strive for our company and customers. A team of highly skilled professionals has been assembled that combines the will and energy of young people with the background and wisdom of very experienced staff, thus fostering a positive exchange of knowledge.
Our high reputation and credibility in the agricultural export sector is founded on the quality of our services. We have become national and regional leaders due to our performance in various industry activities.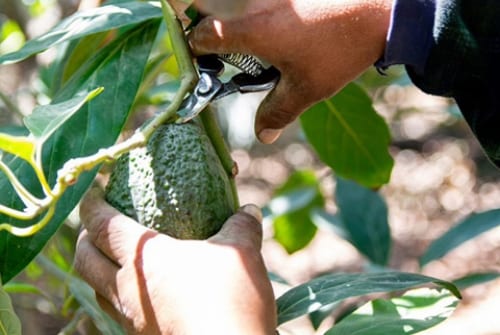 Our operations comply with the best industry practices related to manufacturing and safe packaging and cooling processes.
Our corporate culture drives our committed and empowered staff to give the best for our company and customers.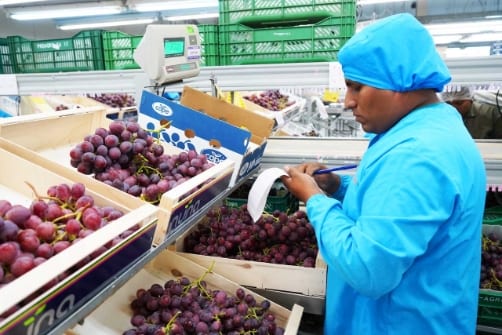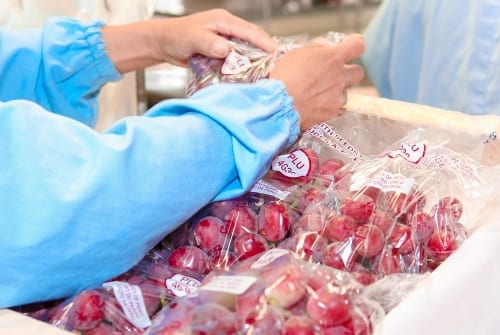 We constantly endeavor to minimize the environmental impact from our activities, by applying strict quality controls throughout all process stages. Our International Certifications guarantee the quality and safety of our products and processes.
Permanent funding secured for Research and Development to improve our processes and technologies. We actively embrace the latest technological and scientific advances in the industry.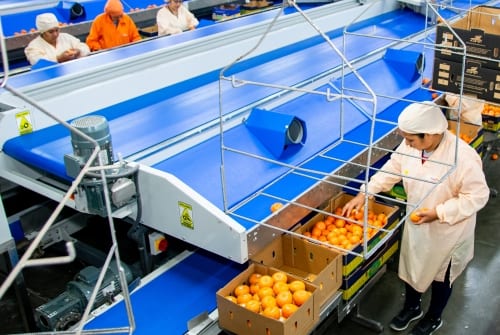 Packing Season
CSS TO KEEP CLOSED
Grapes
Our processing capacity is up to 600 ton per day. The process starts in early November and milling takes place by late March in different presentations: Clamshells, Cardboard 8.2, Wood 7.3, among others.
Our portfolio includes Red Globe, Sugraone, Flame, Crimson, IFG varieties (Sweet Globe, Sweet Celebration, Sweet Favors), Sun World varieties (Autumn Crisp, Sable), among others. They are packed in different presentations for a number of markets where there is demand for the Ica's Grape.

Avocado
We received the first avocados from the Mountains in January and continue until the beginning of the campaign in Ica and then go again to avocado from the Mountains.
We do package almost all year, varieties such as Fuerte, Zutano, Etingger and specially Hass that is shipped and delivered to all markets to which Peru has access.

Citrus fruits
We operate a state-of-the-art processing line for citrus fruits with a capacity of 20 tons per hour. Our varieties meet the requirements of the most selective markets and include Satsuma, Oronules, Oro Grande, Tangelo, W. Murcott, and Tango.
Blueberry
We process one of the most delicate fruits found in nature under the strictest food safety standards. Regional producers rely on our experience.

Granadas
The WonderfulBlueberry is our main local variety and is in high demand around the world. A wide range of local producers also trust our highly reputable services.


Progressive growth in Sun Fruits
For any inquiries or contact information about Sunfruits